Mindstream
Mindstream, higher education consultants, were in the process of pivoting their business model due to the pandemic. This was an ongoing project to gradually update the current website's design and content.
The first step was to update the overall styles of the site by cleaning up the fonts and colors with and updated home page look that reflects their new strategy that highlights their process and the value they can provide their existing and potential clients.
Old home page design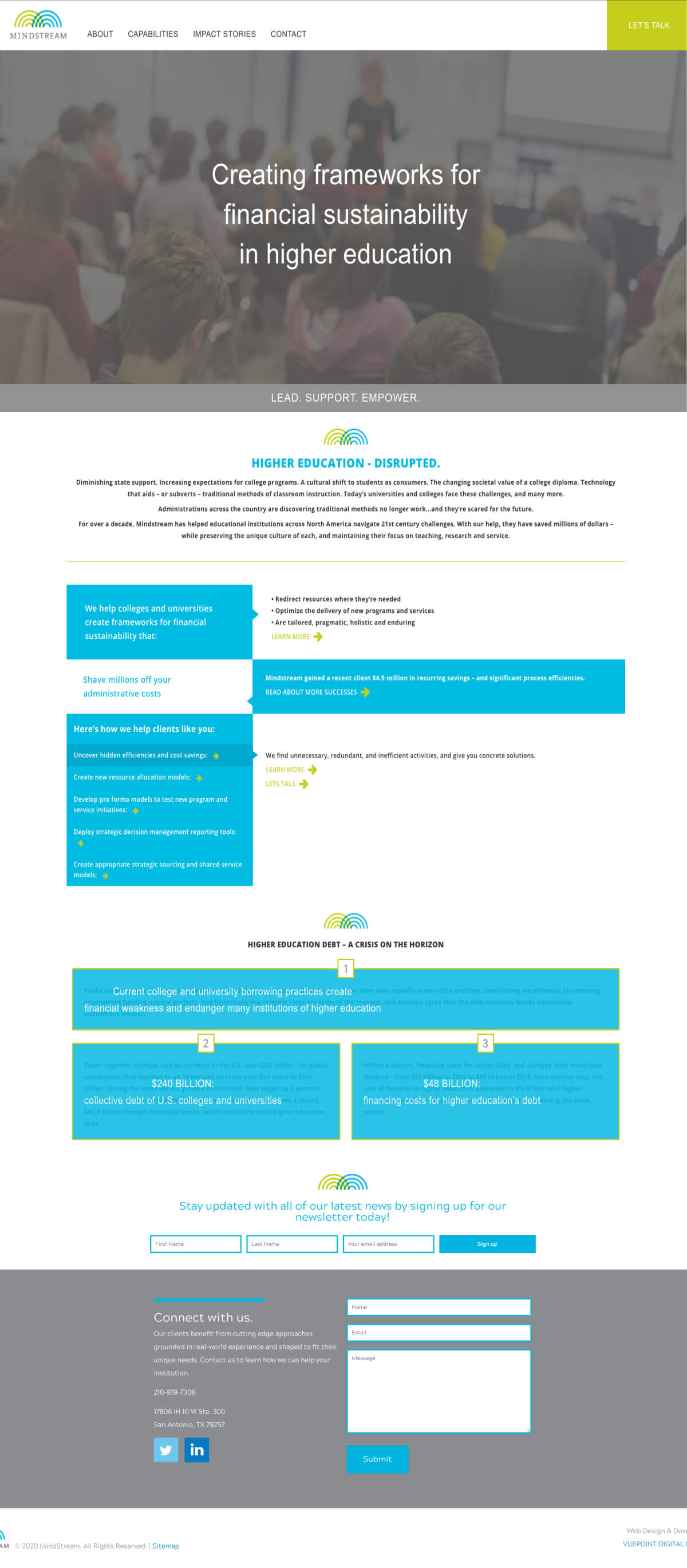 New home page design

Digital marketing campaigns landing pages #
In addition to the home page update, the first phase of the project included creating a series of landing pages for their digital marketing strategy comprised of emails and social media.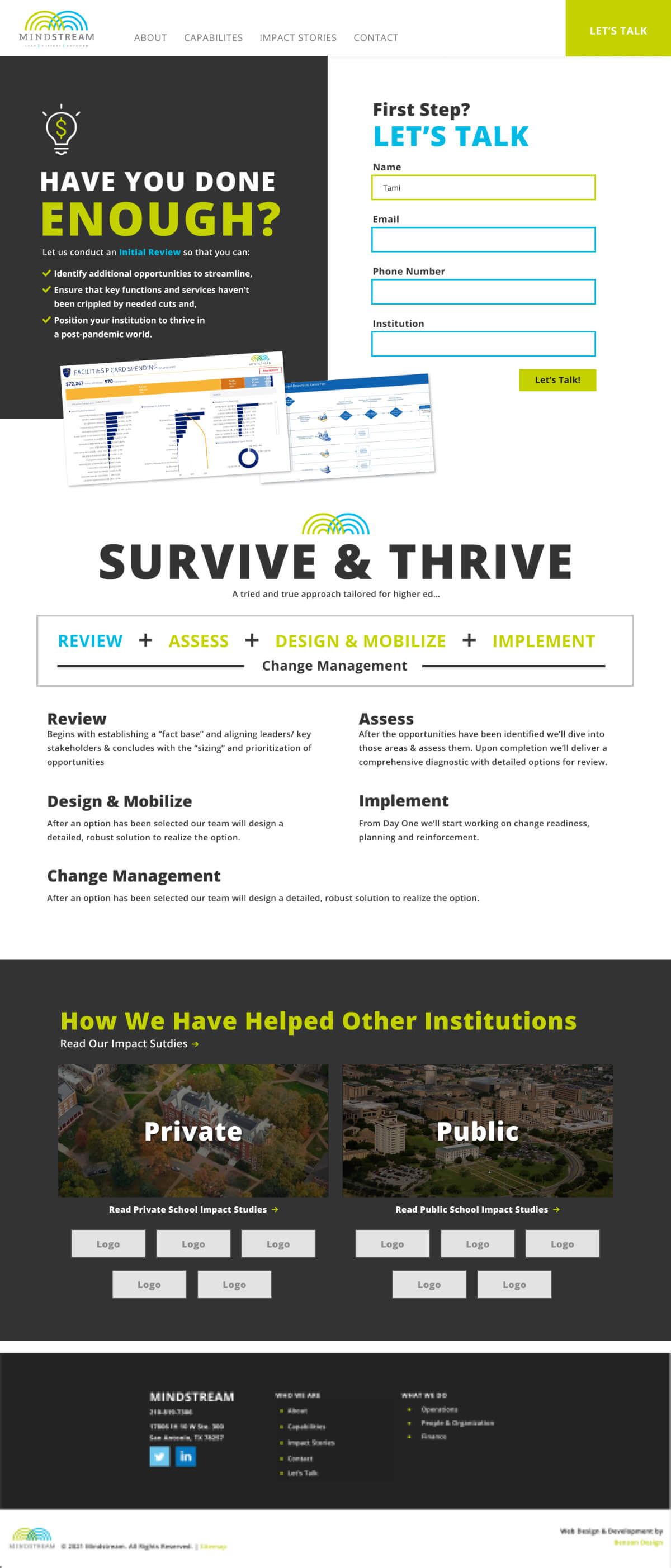 Updating the home, part 2 #
After the initial home page updated and initial campaigns, Mindstream refined their straegy to better serve their existing and potential clients. The next iteration of the home page had to reflect this pivot. We wanted to showcase their expertise in the different areas that schools can leverage to improve their situation during this uncertain time as well as set them a part by their unique diagnostic tools and processes.

Back to design projects